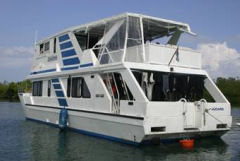 Cuba 2017
Jardines De La Reina
Aboard La Tortuga
Shark Diving!
Dates: January 12th to 26th 2017

Sailing from: Jucaro (southern Cuba)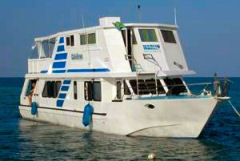 Aboard:La Tortuga (right) 6 nights f/b including 15 dives
Charter: The islands of Jardines de la Reina south of Cuba

Max. Number of divers: 21
Extras: 2 nights in the Hotel Florida Havana.
Extras: 6 nights in theParque Central Hotel in Old Havana.

Cost: £3200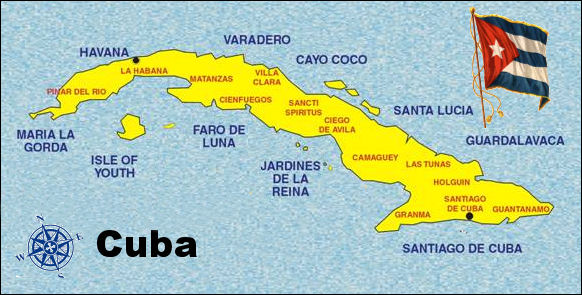 January 2017
Mon
Tue
Wed
Thu
Fri
Sat
Sun
9
10
11

12

Arrive
Havana

13

In Havana

14

Transfer to
Jucaro
& board
Caballones

15

Diving Jardines De La Reina

16

Diving Jardines De La Reina

17

Diving Jardines De La Reina

18

Diving Jardines De La Reina

19

Diving Jardines De La Reina

20

Transfer to Havana Parque Central Hotel

21

In Havana

22

In Havana

23

In Havana

24

In Havana

25

In Havana

26

Depart
Havana

27

Arrive
London

28

29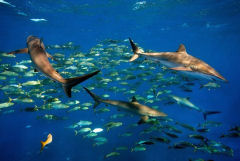 Trip Information: 15 days 14 nights including: International flights; Eight nights in a Havana hotel (B&B); Six nights full board accommodation on the floating hotel, La Tortuga including 15 dives; Road transfers between Havana and Jucaro; Diving licence for Los Jardines National Park.

International flights from the UK are Gatwick to Havana direct with Virgin Atlantic.

Description: An astounding archipelago of no less than 250 coral islands and islets, Jardines de la Reina is a protected environment and National Marine Reserve with 75 miles of mangrove-fringed coral reefs and one of the last untouched diving areas in the world!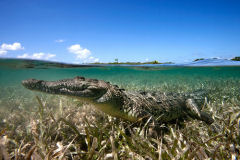 At Jardines de la Reina, an almost pristine archipelago of 250 virgin coral islands, some 60 miles into the Caribbean Sea off the South-Western coast of Cuba, await the discerning diver!

A National Marine Reserve, with access restricted to only 700 divers per annum, this really is a completely undeveloped natural wilderness.

With 75 miles of mangrove fringed coral islands, this is truly one of the last untouched reef systems in the diving world.

And it is undoubtedly one of the very best shark-diving destinations there is!
To read a DiverNet article on diving in Jardines de la Reina - CLICK HERE
A quote from a recent traveller to Jandines de la Reina:

The diving was fantastic. I don't know where else you can have this good quality diving and only 5 tourists in a massive archipelago (though if you know somewhere else - let me know for my next holiday!!!!).

We dived with sharks every day - silky and caribbean reef sharks came when the DMs fed them, we also saw nurse sharks. On the feeds we had up to 18 sharks exceedingly close to us, and apparently there are more in the winter when the water's clearer.

Saw some turtles, eagle rays, stingrays and lots of the normal lovely tropical fish. The soft coral gardens were beautiful, underwater paradise. We've dived in several other countries, and were very impressed with the diving here.

Lonely Planet Forum.