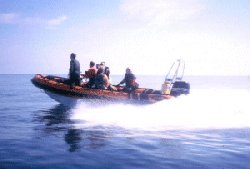 The calendar below shows our planned diving schedule in West Wales for the current season. Club Dives will normally meet at a location in West Wales on the days marked in the schedule.

Club Dives will be organised by a Dive Marshall appointed by the Club Diving Officer.

Specific details of Club Dives will usually be announced at the Monday night club meetings prior to the dive weekends.

For information about the dive weekends at West Wales, members should contact The DO, Richie Grice on:
01443 663538 & 07507 67524
who will have up to date information regarding the arrangements for the weekend and a list of those members who intend going diving with the club.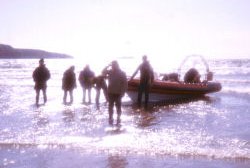 All events are weather dependent, If bad weather prevents us from doing any of the planned dives, alternative dive sites will be visited whenever possible.

Normally, members should meet at the club boats from 8.30 am onwards and be ready to leave at 9.30 am.

Members turning up after 9.30 am cannot be guaranteed a place on the club boats.

On days marked as Training, priority will be given to members undertaking open water Training. See the training programme HERE

Suitably qualified members, may at the discretion of and with permission from the Club Diving Officer, organise dives outside the dates indicated in the schedule.

The following web links will be of use to those organising and taking part in diving activities in and around the Pembrokeshire coast.