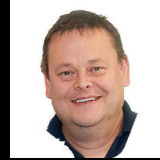 Most of the photographs in these galleries were taken by Peter Rees from a number of locations around the world.

The underwater photographs were taken using Sea & Sea Motormarine II & II-Ex cameras with a YS50 or a YS90 strobe using 20mm and 16mm wide angle attachments and 1:2 & 1:3 macro lenses.

In most cases the film used was Fuji Provia 100 ISO

From 2005 to 2009 most of the photographs were taken on a Sea & Sea DX 8000G digital underwater camera and housing system using a YS-110 Auto strobe unit and a wide angle attachment lens. From 2010 to 2013 I used a Canon Powershot S90 in a Canon housing. From 2014 I have been using a Canon Powershot G15 in a Fantasea GF15 housing with a macro lens attachment and a Big Eye Wide Angle conversion lens.