Llantrisant Sub-Aqua Club
www.llantrisantdivers.com
Archive Photographs
---
This page is reserved for any old photos of club members or activities
If anyone has any old photos to add to these archives, email them in for inclusion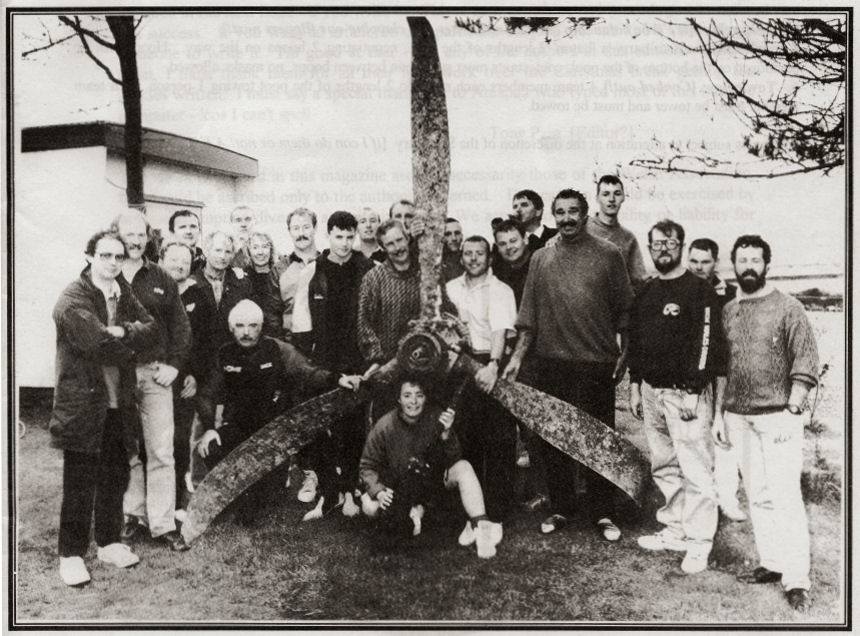 Members of the club in 1992 with one of the recovered propellers and a machine gun
from the Wellington Bomber HX384 of 304 Polish Squadron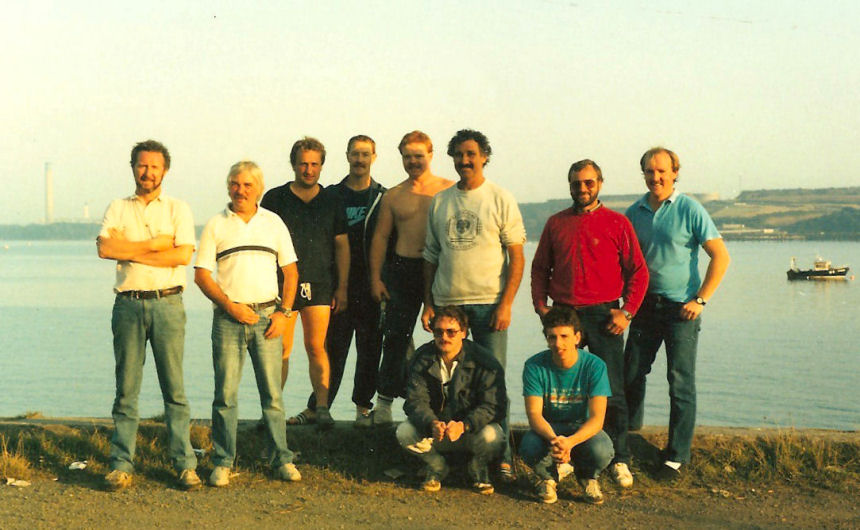 This photo was taken in 1988. The location is Dale.
Back row: John Upright, Dicky Taylor, Chris James, Keith Tomkinson, Clive Hampton (Ginger), Viv Griffiths, Merville Burrows, John Panes.
Front row: Brian Holt, Steve Jones
This was the club being awarded the WASAC "Club of the Year" award in 1992 by the Mayor of Taff Ely council.
The Taff Raft Races
Below: Colin & Merville with the Tenovus Cup
The cup was presented to the club by Tenovus Cancer Charity for raising over £2000.00 in the Taff raft race.
The cup was named the John Jones Memorial Cup after John Jones,
a founder member of the club who died from leukemia in his early 30's
Copyright © 2002 - Llantrisant Sub-Aqua Club. All rights reserved.